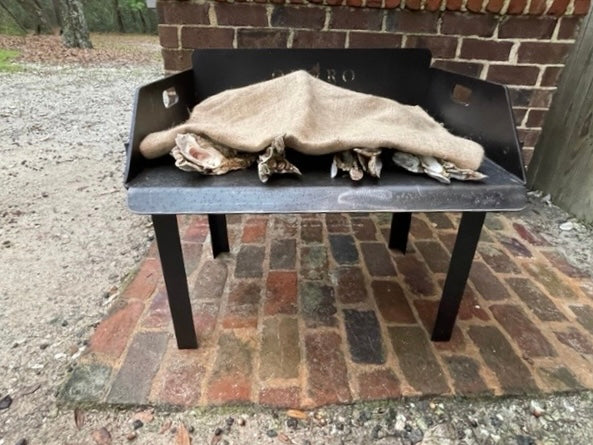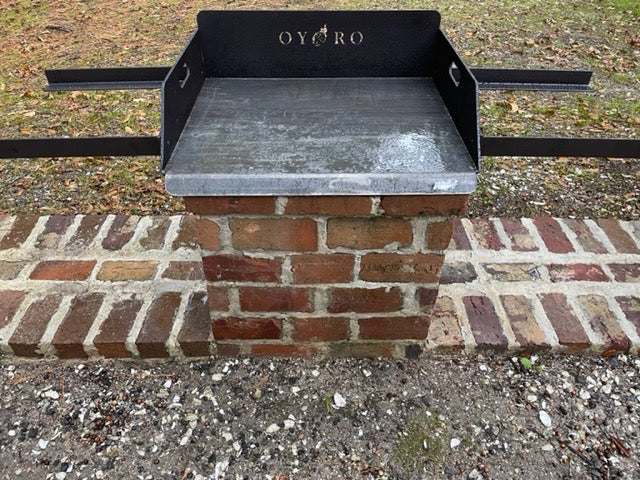 OYRO Sport
The OYRO Classic's long awaited little brother is hitting the scene, ready to tag along for all of your adventures. Drawing from the well thought out design of the Classic, the Sport offers a more compact profile and some new features, like variable leg positioning to allow for use over a multitude of fire pit styles. 

Available for shipping or local pickup (limited quantity with code PICKUP at checkout).
Dimensions:
Height 26 1/4"
Width 28"
Depth 22"
Prices subject to change based on material costs.
Please allow 6-8 weeks for delivery. Cookers can be shipped nationwide. Please note that shipping assumes curbside delivery and reasonably accessible terrain. Customer is responsible for providing advance notice of delivery locations with limited accessibility, including very long or steep streets and driveways. Additional shipping and handling charges are likely due to fluctuating shipping costs. Customers will be billed for any difference in shipping cost based on the actual shipping fee charged by the shipper.