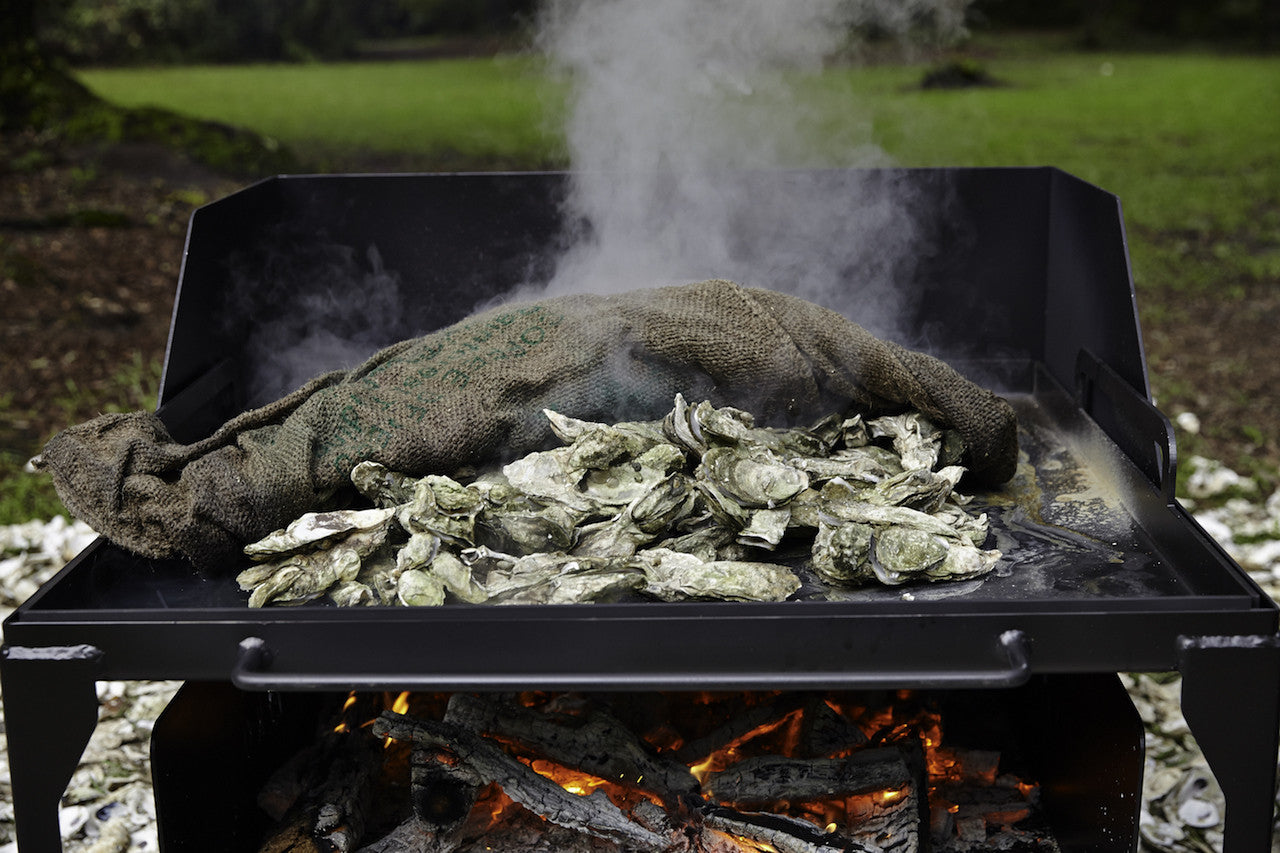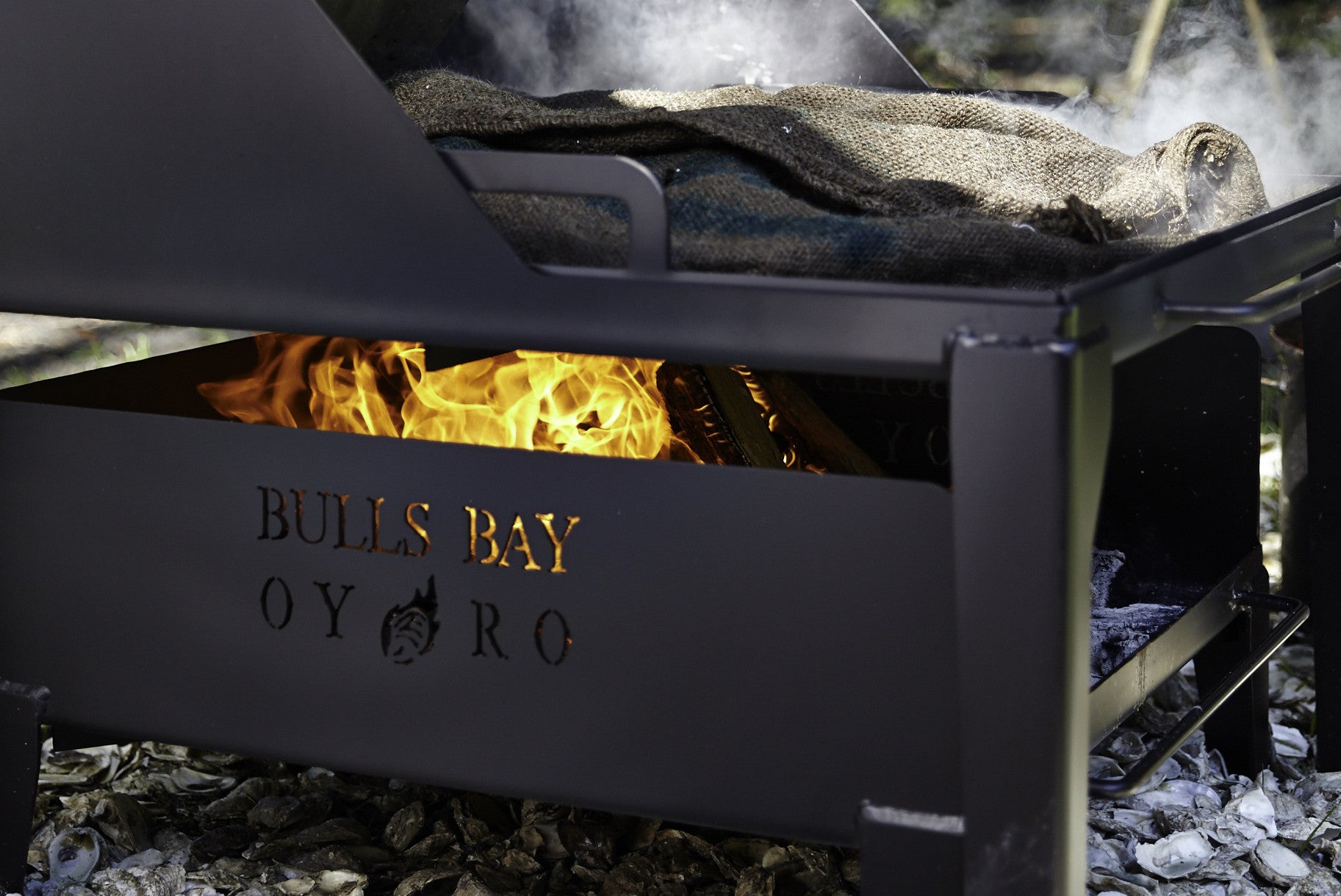 The OYRO Cooker
The traditional way of cooking oysters in the South Carolina Lowcountry is to roast them over a wood fire, steamed under a wet burlap sack. This method has begun to disappear over the years as propane fueled steamers and other methods emerge. At Bulls Bay OYRO, we believe that nothing can compare to the smoky taste of a fire-roasted oyster. That's why we have made it our mission to preserve wood-fired oyster roasts, and are proud to offer locally built oyster cookers of the highest quality and craftsmanship.
OYRO Cooker Set
Modified design allows for easier storage and portability. 
Set Includes:
Steel Oyster Cooking Table
Steel Oyster Cooking Tray (NEW 2-piece design)
Steel Fire Box
Dimensions:
Height 31 5/8″
Width 37 1/2″
Depth 42 3/4″
Prices subject to change based on material costs.
Please allow 6-8 weeks for delivery. Cookers can be shipped nationwide. Please note that shipping assumes curbside delivery and reasonably accessible terrain. Customer is responsible for providing advance notice of delivery locations with limited accessibility, including very long or steep streets and driveways. Additional shipping and handling charges are likely due to fluctuating shipping costs. Customers will be billed for any difference in shipping cost based on the actual shipping fee charged by the shipper.
We can no longer fulfill pickup orders.